Artesano de Barro, Don Luis Gonzalez
Tonala, Jalisco
As a 4th generation artista de barro (clay artist) Don Luis Gonzalez, was born in Dolores Hidalgo, Guanajuato and learned to "throw" (shape) clay pottery from his father in their family business.
He moved to Tonala, Jalisco as a young man, started his family there, and has spent the last 35 years of his life making pottery. He laments that business isn't so easy nowadays because the market is flooded with products made with lead, inferior clay, and even imported from China and made to look like Mexican pottery. His prices are double what you find in the area but his commitment to quality is second to none.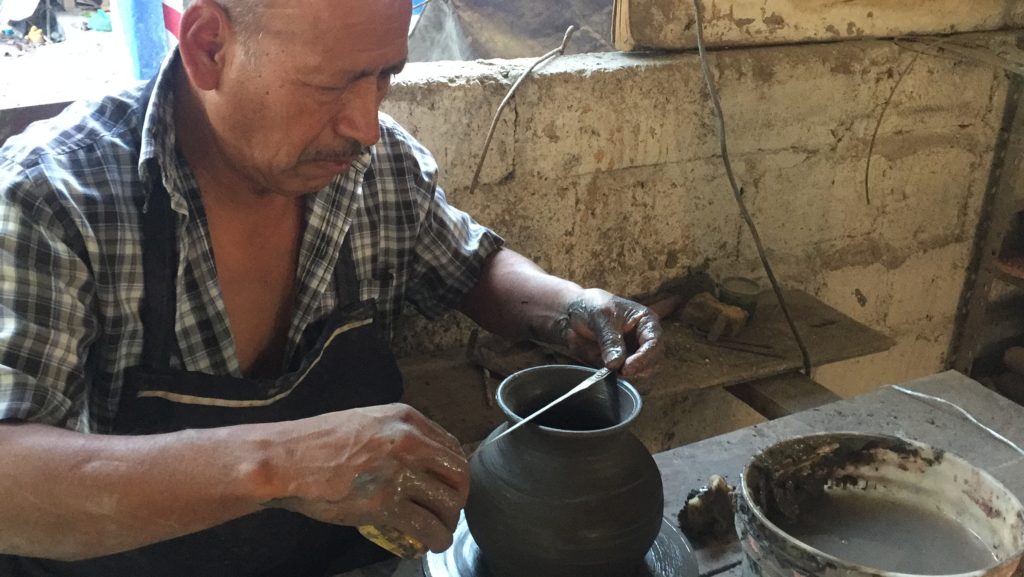 He only makes products 100% free from lead, and his process takes twice as long and is more expensive than his counterparts. He makes all his pieces the traditional way, hand mixing his clay, and using a foot powered throwing wheel to shape each piece.
We are proud to support Don Luis and his quality craftsmanship, and hope you feel the same way too!
Watch a few video clips of Don Gonzalez sculpting the Ollas de Barro (Clay Pots) featured in our December box.