Cacao 
Chocolate, even the word sounds so smooth and enticing. The taste of chocolate is desirable across the globe but Mexican hot chocolate is unique made from cacao, cinnamon and chiles. It traces back to the Mayan and Aztecs who started to cultivate the cacao tree. Mexican chocolate is used to make a variety of foods and has become a go-to-item for chefs.
What's in the box:
(1) Hand Carved Molinillo
(1) Mayordomo Mexican Chocolate
(1) Seasons of the Heart Mexican Chocolate
(2) Hand Painted Jarritos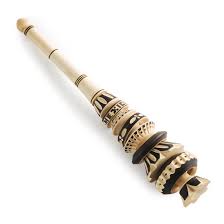 Hand Carved Molinillo
Prepare a warm and foamy chocolate for the colder winter evenings using your handcrafted Molinillo made in the state of Mexico. The molinillo was made by Antelmo Gonzalez a wood artisan with a passion and love for his work that is portrayed in the final product posessed in your hand. This wooden Mexican whisk is used to create the signature froth in Mexican hot chocolate.
The Molinillo is hand carved from solid wood and burned slightly for darker shades and coloring. The approximately 13″ slender handle makes it easy to twist between palm of hands. A smooth pestle bottom softens and grinds chocolate as it dissolves in hot milk. Loose rings aid in whipping air into hot chocolate and eventually results in the classic frothy top of a perfectly made Mexican hot chocolate. Hand washing of the Molinillo is recommended. This item is handmade and will vary slightly from photo. Darkening with use is normal for a Molinillo.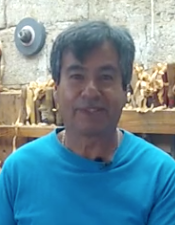 Artesan: Don Gonzalez
See how Don Gonzalez makes each Molinillo by hand and describes how his family has passed on this skill for several generations in a related post below.
View Artisan Post: https://www.mycajita.com/blog/?p=145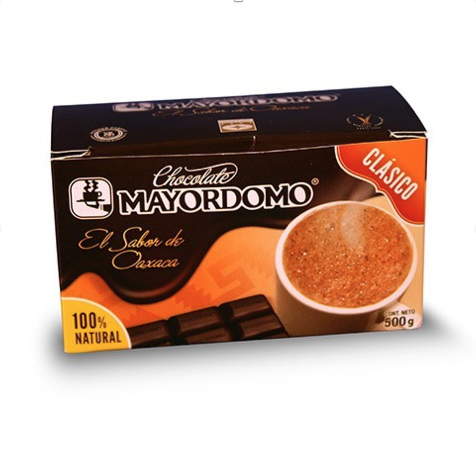 Chocolate Mayordomo
Taste the classic richness of Mayordomo Premium, one of Mexico's oldest and prestigious chocolate companies from the state of Oaxaca.
Mayordomo has been around since 1956 with its beginning as a small family business out of Tlacolula, Oaxaca. Since then, their chocolate has been present in the hands of consumers. Mayordomo is prepared entirely with natural products such as cacao, cinnamon, almonds and sugar. Their process begins with selecting the best raw materials that are certified in their respective region, then continuing with the preparation of mixing founded by their ancestors and handed down to the next generation.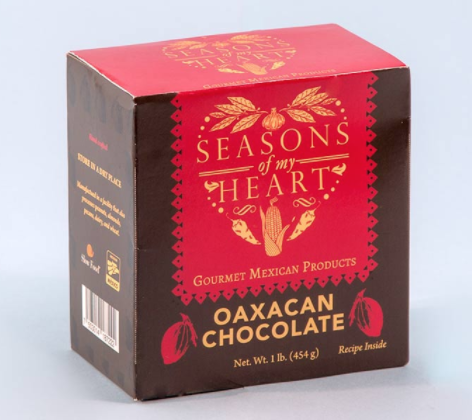 Seasons of my Heart
Enjoy a 1/2 lb delight of Oaxacan chocolate made by Seasons of my Heart. Their chocolate starts with three types of cacao beans, Mexican cinnamon and sugar. Every chocolate is stoneground and made into bars by hand, you can taste the authenticity in every bite. Frequently used in savory dishes as mole, or in desserts, as well as a traditional Mexican hot chocolate.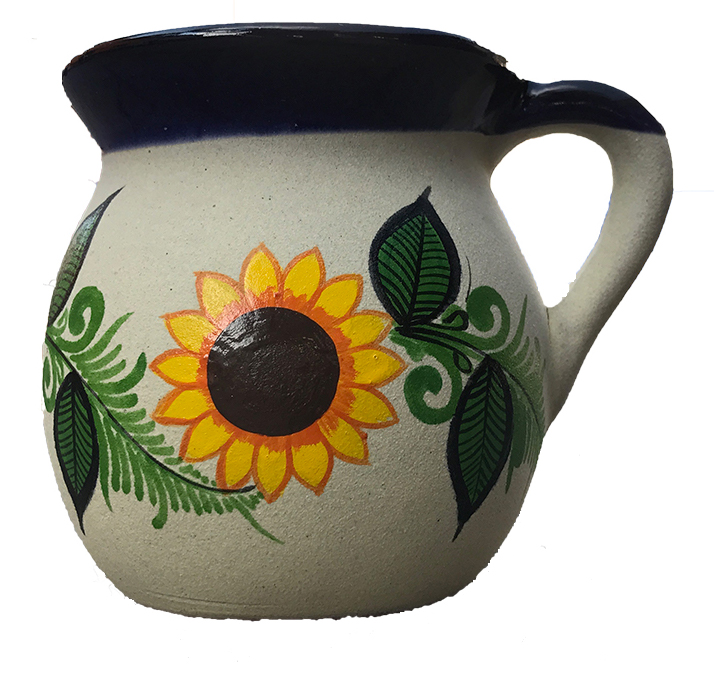 Hand Painted Jarritos
Lastly enjoy your freshly blended and warm hot chocolate in a pair of hand painted mugs from the artisanal town of Tonala, Jalisco. These brightly colored sunflower mugs were made from artisan Don Pila, his passion and inspiration for painting vibrates in the yellow sunflowers painted on each mug. The mugs are 100% lead free and can withstand extremely hot beverages. Handwashing your mugs is highly recommended to ensure your beautifully painted are kept in tact for everyday use.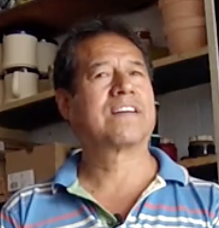 Artesan: Don Pila
Learn more about Don Pila and his inspiration for this art on barro in the related post.
View Artisan Post: https://www.mycajita.com/blog/?p=9286