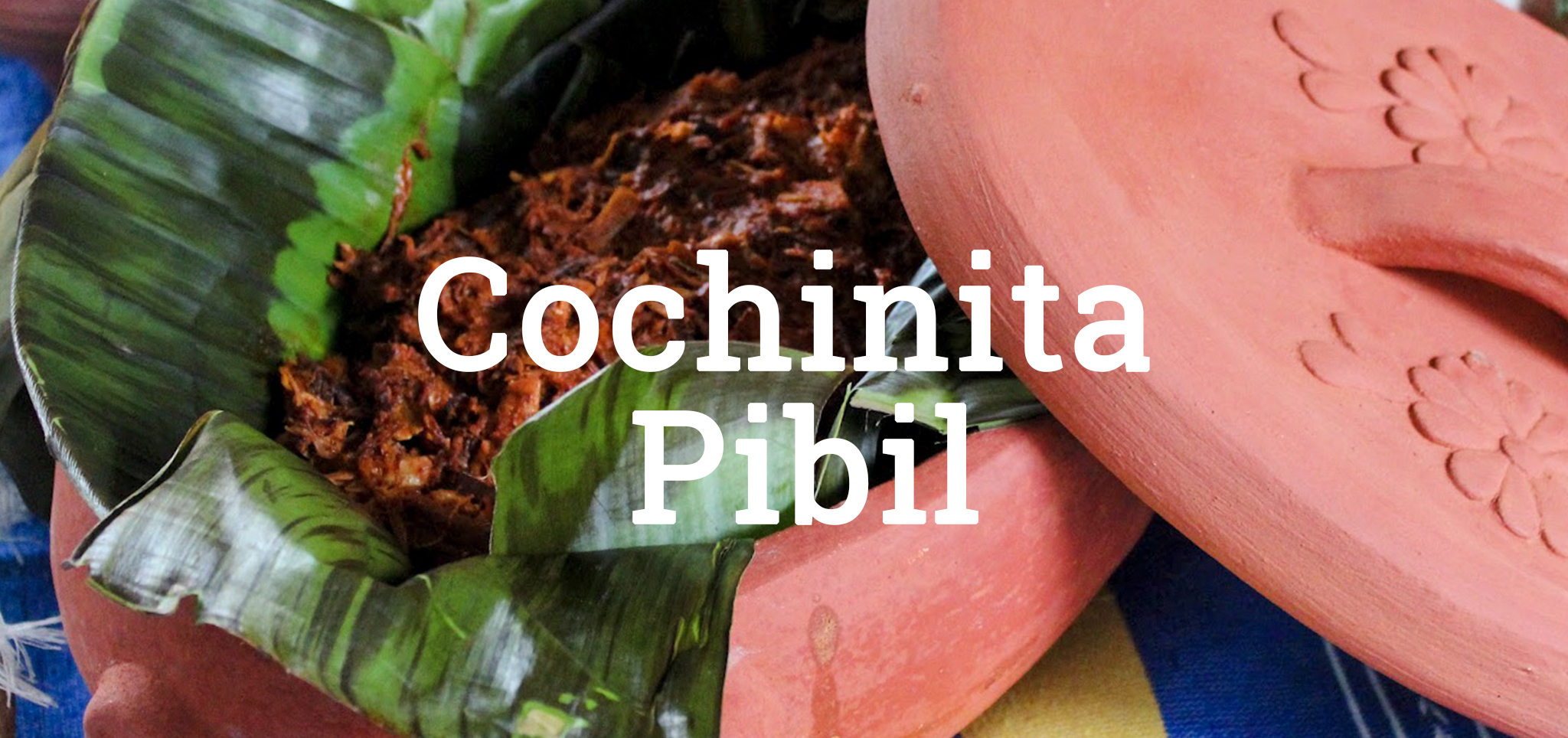 Cochinita Pibil Box
If you've ever visited the Yucatan peninsula of Mexico, you definitely understood that this region is very different than the rest of Mexico. The strong Mayan roots, the unique flora, and fauna, the strong traditions and culture preserved. You can see it in the faces of the locals, the traditions and events celebrated, and especially the food. The most popular of these dishes is Cochinita Pibil, a unique mix of ancient Mayan cooking technique, traditional regional spices mixed with foreign influences in the form of Sour Oranges and Pork that when combined brought this dish to fame.
The traditional method to cook this dish is a large below the ground oven, much like a Hawaiian luau. The spice blend used is Recado Rojo, which translates to Red Sauce. The base of this seasoning is Achiote Seeds, a regional plant that was used for cooking. It was also used for medicinal purposes, as a natural dye for textiles, and for ceremonial body paint. Pork is marinated in Recado Rojo and sour orange juice and then wrapped in banana leaves and cooked low and slow. The results, succulent shredded pork for tacos and tortas!



What's in the box:
(1) Cochinita Oven Pot (13 in x 9 in x 5.25 in)
(1) Semillas de Dios Recodo Rojo bag (250g)
(1) Goya Naranja Agria Juice (12 oz)
(1) Pack of Banana Leaves
Cochinita Oven Pot – Atzompa Oaxaca
We wanted to give you a great clay pot to cook and serve your cochinita pibil with style. MyCajita worked with Rolando and Loriana Porras (who made our cochinito bowls & Dia de los Muertos alter set) to come up with this exclusive design. Its hand formed and shaped in an oval with a cochinito face, ears, and even a tail. The lid has decorative flowers, all of it is done by hand. The clay pot is then baked in the oven before the custom colors are added and baked again. The final product is a beautiful, decorative, and playful cochinito oven pot featuring a red earth finish outside and a turquoise finish inside. It's sure to be a conversation piece and the best dish to serve your Cochinita Pibil. Remember this is a hand-made item, imperfections are part of its charm; it's not massed produced by machine and molds.
Semilla de Dioses Recado Rojo – Merida, Yucatan
Semilla de Dioses works directly with local indigenous farmers to source their spices to ensure quality and freshness. All their spices are hand sorted and cleaned and they use a traditional volcanic rock to grind it into a sumptuous paste for the best Cochinita Pibil you've ever had. This Recado Rojo was freshly ground just weeks ago and is the base of many traditional Yucatecan dishes.
Goya Naranja Agria Juice & Fresh Banana Leaves
We wanted to make sure you had everything to make this at home, so we included it all. Goya's Naranja Agria (Sour Orange) Juice is used both in the marinade and to make pickled onions traditionally served with this dish. The fresh banana leaves are traditionally used to wrap up the cochinita like a package while it cooks in the oven. Be sure to check out our recipe online to get all the tips and tricks on making the best Cochinita Pibil!

About The Artisans
Learn more about the artisans Lorena & Rolando Porras who created this month's amazing cochinito pibil bowl. Also, view a small clip of Lorena creating the bowl.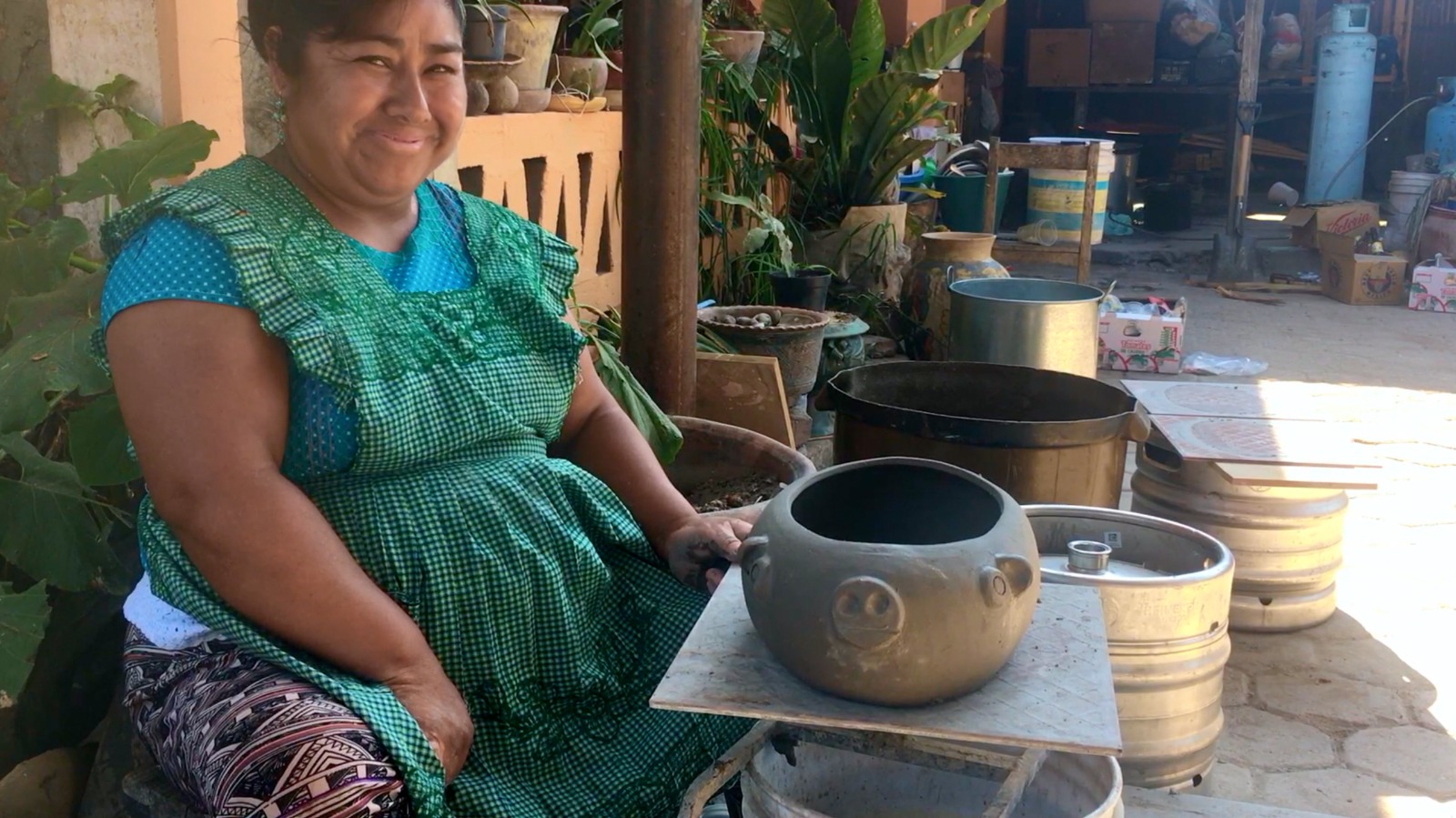 Enjoy your Cochinita Pibil box and create a delicious experience use an amazing recipe.