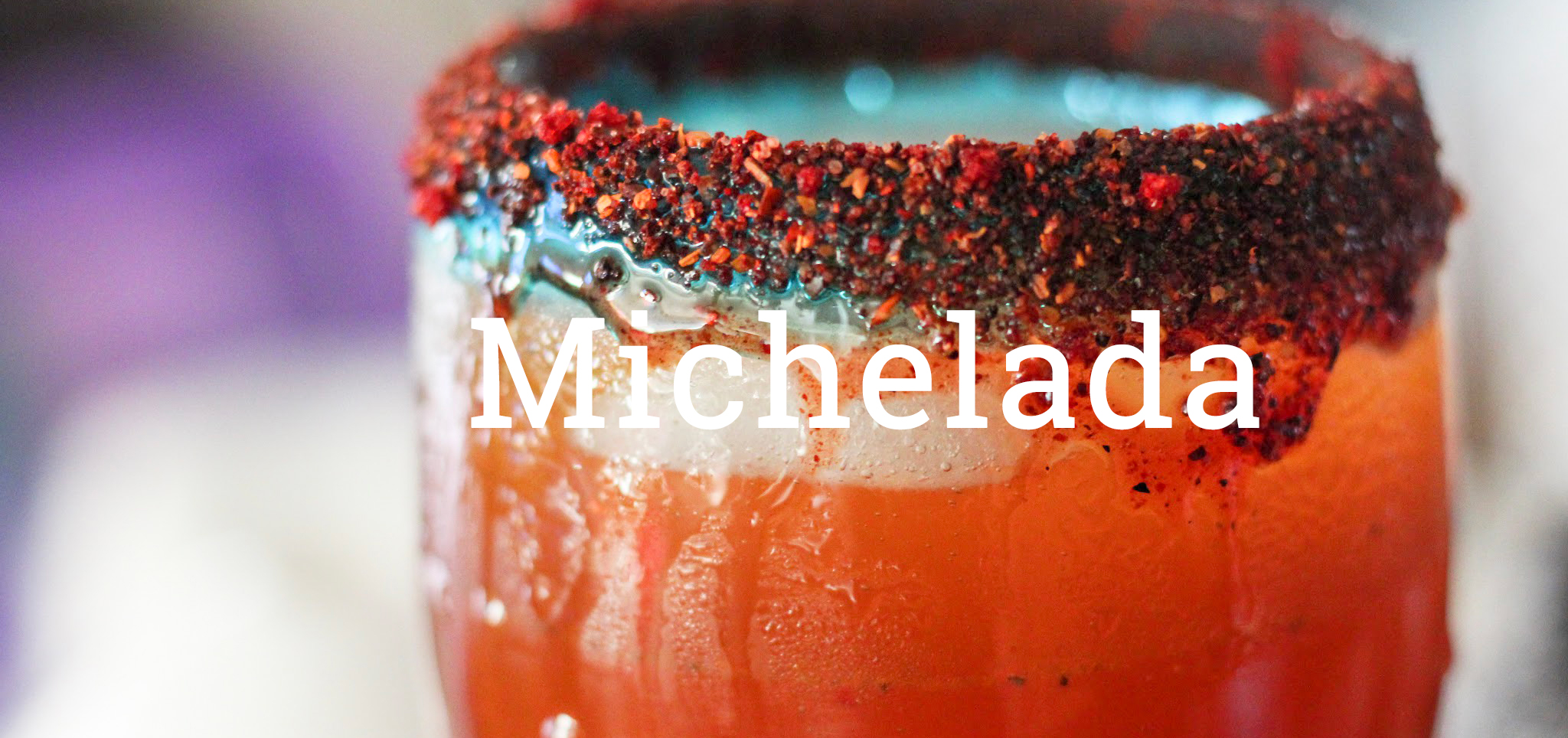 Michelada Box
Whether it's a lazy Sunday morning, a night out with friends, or a mid-day family BBQ, nothing is as refreshing as a cold, delicious Michelada. MyCajita has curated the perfect experience for you to enjoy! Beautiful mouth blown glassware from Mexico is paired with a matching glass rimmer for salt (or chamoy) that was designed to fit your glassware perfectly. We paired up with El Salchichón Michelado, purveyors of delicious michelada mix, salt, and various chamoy flavors. Their products have an authentic flavor that we know you'll enjoy. Just bring your own cold beer and the party is ready to start!



What's in the box:
(2) Mouthblown Glassware [22 oz]
(1) Mouthblown Glass Salt Rimmer
(2) El Salchichón Michelado Michelada Mix [4oz]
(1) El Salchichón Michelado Chamoy [8oz]
(1) El Salchichón Michelado Chilito Mix
Mouthblown Cervecera Glassware
Made from 100% recycled glass, these cerveceras (beer) glasses were designed exclusively for MyCajita and continue the beautiful double highball glassware that was featured in last years "Salud" tequila box. The aqua blue and lime green band around the upper part of the glasses are a playful contrast to the rich red and orange hues of your michelada. The aqua blue lip also contrasts nicely with the red chamoy and chilito salt mix. It's all mouth blown and handcrafted in Tlaquepaque, Jalisco, were master glassblowers head up teams of 6-10 workers, each with their own role in the process. You can see the apprentices doing the basics, tending the fires, and delivering the necessary materials to each artisan. The cervecera starts off as molten glass that's then rolled out like a cigar, the blue/green band is added, and the craftsman begin to blow and roll it to shape. From there, it is heated until it is tempered and illuminates a red hue before being placed in its mold and blown to the correct size and shape. Afterwards, the aqua blue rim gets added before the master craftsman reviews each piece to check for quality and consistent size and shape.
Salt/Chamoy Glass Rimmer
The matching rimmer can be used for salt or chamoy and is made in the same artisanal method as the glassware, all mouthblown and handcrafted in Tlaquepaque, Jalisco. The matching cervecera glassware fits comfortably into the custom made rimmer.
El Salchichón Michelado: Michelada Mix, Chilito Salt, & Chamoy Dip
Based out of Santa Ana, California, El Salchichón Michelado has made a name for itself with its delicious miche mix, it spicy chilito salt mix, and five amazing flavors of chamoy dip! In fact, their chamoy comes from a family recipe that was handed down by many generations of Mexican candy makers using all-natural spices found only in Mexico. Their premium Michelada Mix is made up the finest mixture of peppers and spices making it a thick and balanced mix with a little surprise kick at the end. Born in Mexico City, Ricardo Aguilar has run his family-owned business since 2017. His wife Carina and his dad all help out when it comes to packaging and putting orders together, and his ganas (will) and dedication to making quality and delicious micheladas are the reason MyCajita collaborated with El Salchicón Michelado to curate this amazing Michelada Box.

Upgrade Your Michelada Box Experience And Add More Amazing Items Available In Our Michelada Shop!