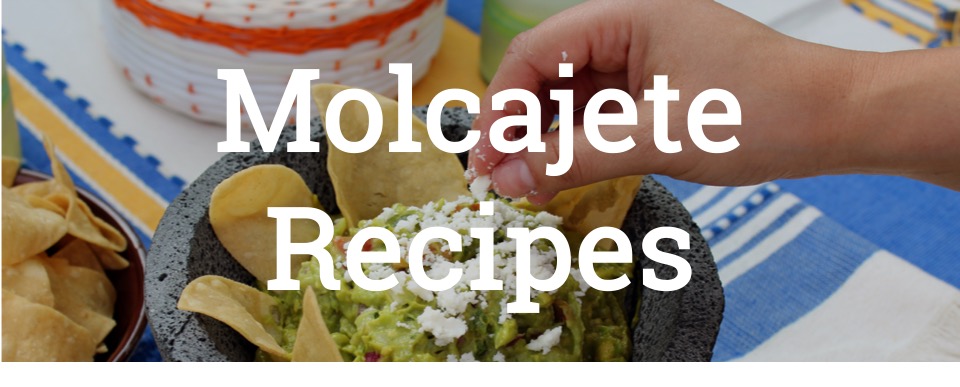 Enjoy some of these amazing recipes for you to enjoy and create an amazing dish for your next gathering!
Recipes:
Salsa de Molcajete
A Mexican staple and classic. Simple and delicious. What brings the flavor is grilling or roasting your veggies and keeping the salsa with a few chunks. The base is the same, but you can always substitute the chile with your favorite to give it the right heat you're looking for.
4 tomatoes
1/2 onion
1 jalapeno(or more, and/or Serrano, Habanero, or any combination)
1 garlic clove
pinch of salt
Pinch of pepper
Directions:
Place your tomatoes, onion, jalapeno, and unpeeled garlic clove on the grill, on a comal, or in the oven on a roasting dish (400* for 20 min). Char everything on all sides. Get it sizzling and dancing!!
Remove the garlic and peel, add to molcajete with some salt and a few whole peppercorns. Grind up to a paste. Add your Jalapeno (or Serrano, Habanero, or any combination of them) with seeds or without, depending on how hot you want it. Grind up to a paste. Rough chop your onion and add it.  Now start adding your tomatoes one at a time and grinding them. By the time you add the last one, your salsa will have both a smooth mix and still some larger pieces of tomatoes and onion. Grind till it's the consistency you like. Now enjoy!
Anchiote Paste:
INGREDIENTS
3 whole cloves
1 bay leaf
¼ cup annatto seeds
2 teaspoons coriander seeds
2 teaspoons cumin seeds
2 teaspoons dried Mexican or Italian oregano
1 teaspoon black peppercorns
1 teaspoon kosher salt
4 garlic cloves
¼ cup distilled white vinegar
1 teaspoon finely grated lime zest
1 teaspoon finely grated orange zest
RECIPE PREPARATION
Blend cloves, bay leaf, annatto seeds, coriander seeds, cumin seeds, oregano, peppercorns, and salt in a blender on low speed, increasing to high until finely ground.
Add garlic, vinegar, lime zest, and orange zest and continue blending until a coarse paste forms. Transfer to a small airtight container and chill.
Do Ahead: Paste can be made 1 month ahead. Store in an airtight container and chill.