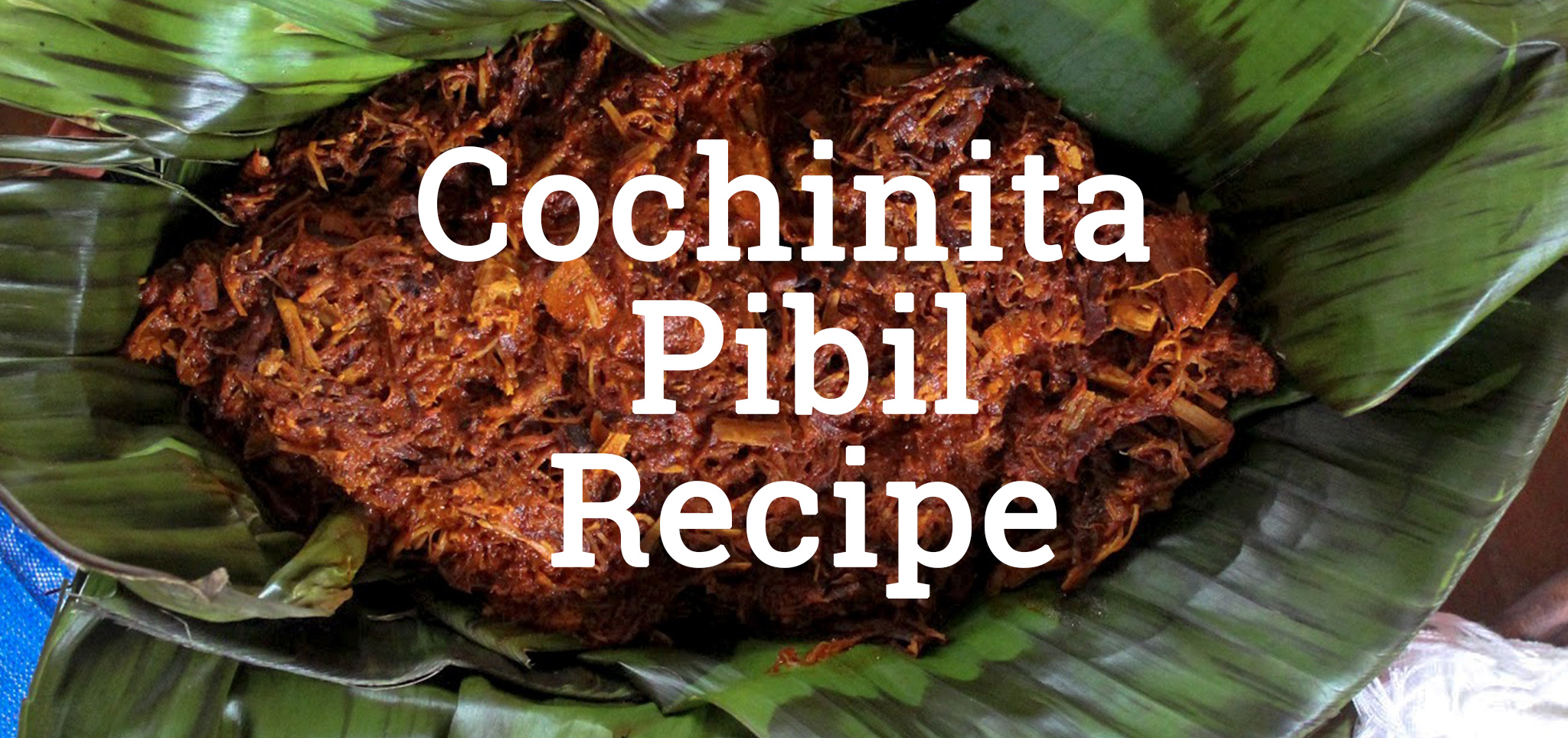 Enjoy your Cochinita Pibil box and create a delicious experience using this amazing recipe.
COCHINITA PIBIL
– 4 lbs of pork shoulder, boneless, cut into large pieces
– 2 tablespoons of Semillas De Dioses Cochinita Pibil seasoning
– 6 oz of Bitter Orange Juice
– 2 Tablespoons of Salt (more/less depending on taste)
– Banana Leaves
– 2 cups of water (1 cup per 2 lbs of pork)
– Pickled Onions:
0 Red Onion (sliced thinly)
– Habanero Pepper (sliced thinly) – optional
– 2 oz of Bitter Orange Juice
– Salt
Directions:
In a large sealable bowl (or plastic gallon bag) mix 2 tablespoons of Cochinita Pibil seasoning with 6 oz of Bitter Orange Juice, and salt. Mix till the seasoning dissolves well. Add the pork shoulder and marinate for 1 hour or up to overnight.
Heat oven to 300*.
Rinse banana leaves and put them over an open flame, like your stove top, till they turn slightly darker and become easier to fold without breaking (about 10-20 seconds should do the trick). Layer banana leaves in your Cochinito Oven Pot like you're wrapping a gift, leaving parts of the leaves hanging out of the Cochinito Pot. Add the pork and all its marinade into the Pot along with water and use excess hanging leaves to cover the pork like a gift/package. Place foil paper over the pot to keep it airtight. Put on lid and roast in the oven for 3-4 hours till pork is tender and fall apart.
Pickled Onions:
In small bowl mix sliced onion and habanero with 2 oz of Bitter Orange Juice and a dash of salt. Let sit for 15-20 minutes to soften up the onions (can be done ahead of time).
To Serve:
Shred pork in Cochinito Oven Pot with 2 forks and serve on tortillas, top with pickled onions and enjoy!!
Make this amazing Cochinita Pibil recipe using our amazing Cochinita Pibil Box.