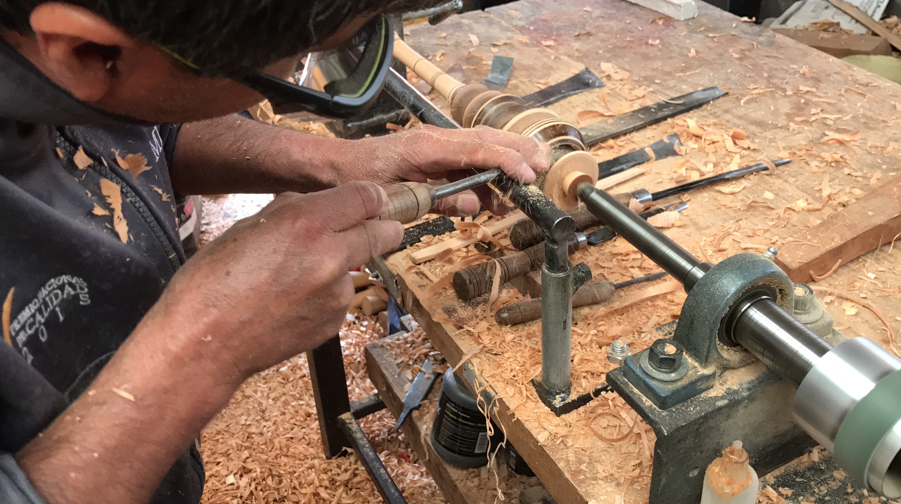 Señor Gonzalez, Artesano de Madera, Estado de Mexico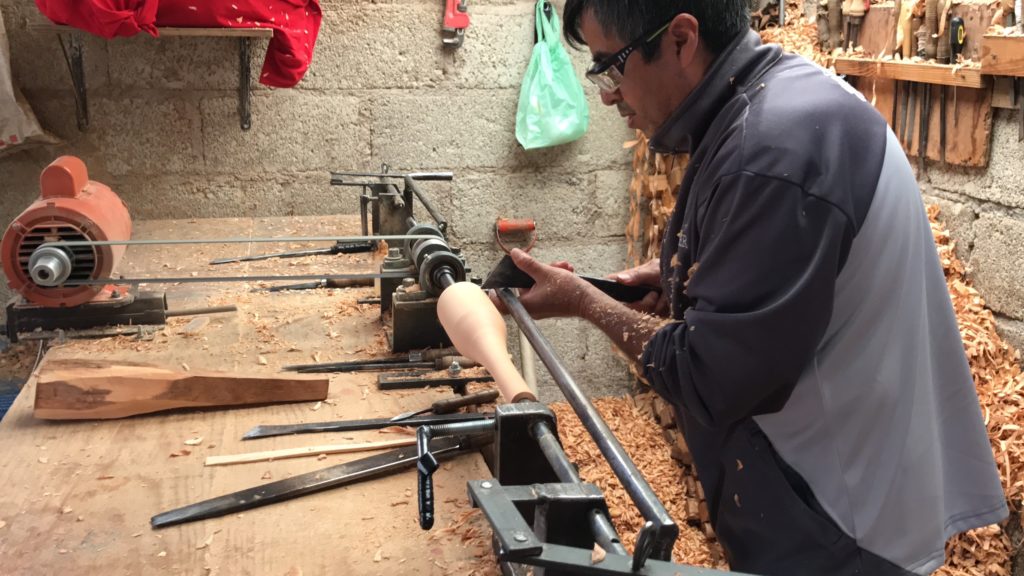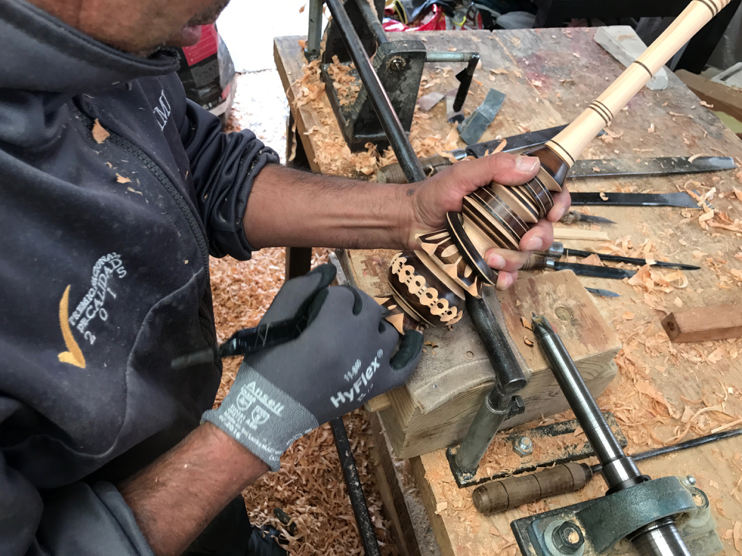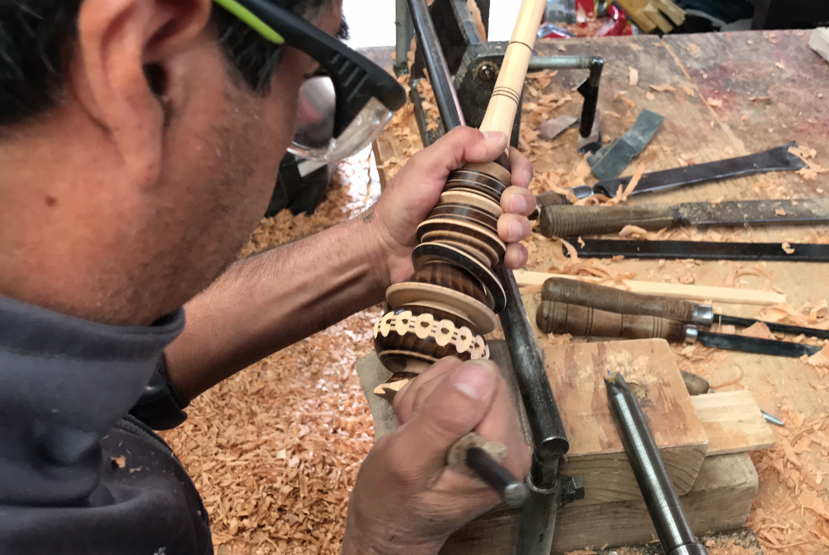 For as far back as he can remember, Antelmo Gonzalez's family have worked as wood artisans. He remembers learning from his Abuelo how to perfect a molinillo and working with his cousins in their woodshop. The scars on his hands, long frustrating hours of teachings, wood carving pieces being removed from his eyes were things he had to endure learning to master to craft of wood art. Although the art of woodcarving has been part of the Gonzalez family for many generations Antelmo did not pick up the craft until he faced economic hardship in his pursue for better education. Once Antelmo finished with his education he pursued a career as an engineer for a short time, before deciding to dedicate his full attention to becoming a wood artisan.
Gonzalez has crafted thousands of molinillos throughout his long career as a wood artisan which has landed him some world wide acclaim. Antelmo's artisanal work can be found around different states within Mexico to as far as the European continent. In every piece of art he creates out of a block a wood whether it is a bottle opener, pen or a molinillo Antelmo's passion for his wood art is deeply invested as he said it was something is brings an everyday fulfillment when he picks up his tools to create another beautiful piece of art.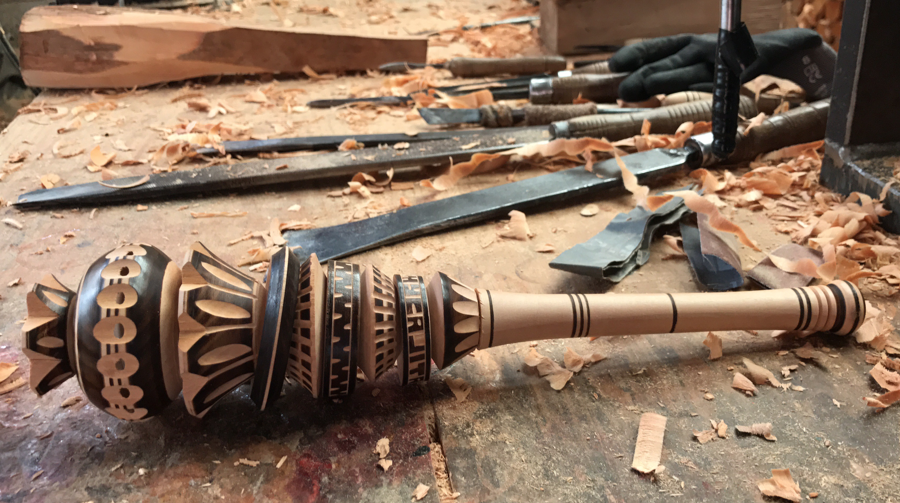 The molinillo was formed from a single piece of wood and has been used for generations to whisk chocolate into a frothy and delicious bevereage. Originally they were made by using your feet to turn the wood why it was whittled away to its needed form. Today a small motor turns the wood making it slightly easier to manage. The molinillo decorativo takes 3 times as much time as a basic molinillo. About 40 minutes to complete and has many details carved into the wood, all done by hand.
It's earliest reference was in a 1571 dictionary under the Náhualt language, aneloloni: instrument to smash cacao when preparing it, from those humble beginnings its been a staple in Mexican kitchens for many generations.