Make a statement at your next dining experience with these hand-crafted, high-quality, Napkin and Napkin Ring sets. The napkins are made by master weavers of Mitla, Oaxaca using traditional wooden looms, while the napkin rings are made by Artesano Cesar Santiago, also of Oaxaca, who cut and stamped every single detail with a hammer and chisel.
---

What's Included:
(4) Artisan Made Large Wooden Loom Napkins (approx. 20"x20")
(4) Hoja de Lata Napkin Rings (3.5" diameter)
Enhance your box with a matching table runner. Click here. 
Your Purchase Makes a Difference:
Artisan Made
Preserves Tradition
Job Creator
Supports Small Business
Hecho en Mexico

About the Artisan: Don Cesar Santiago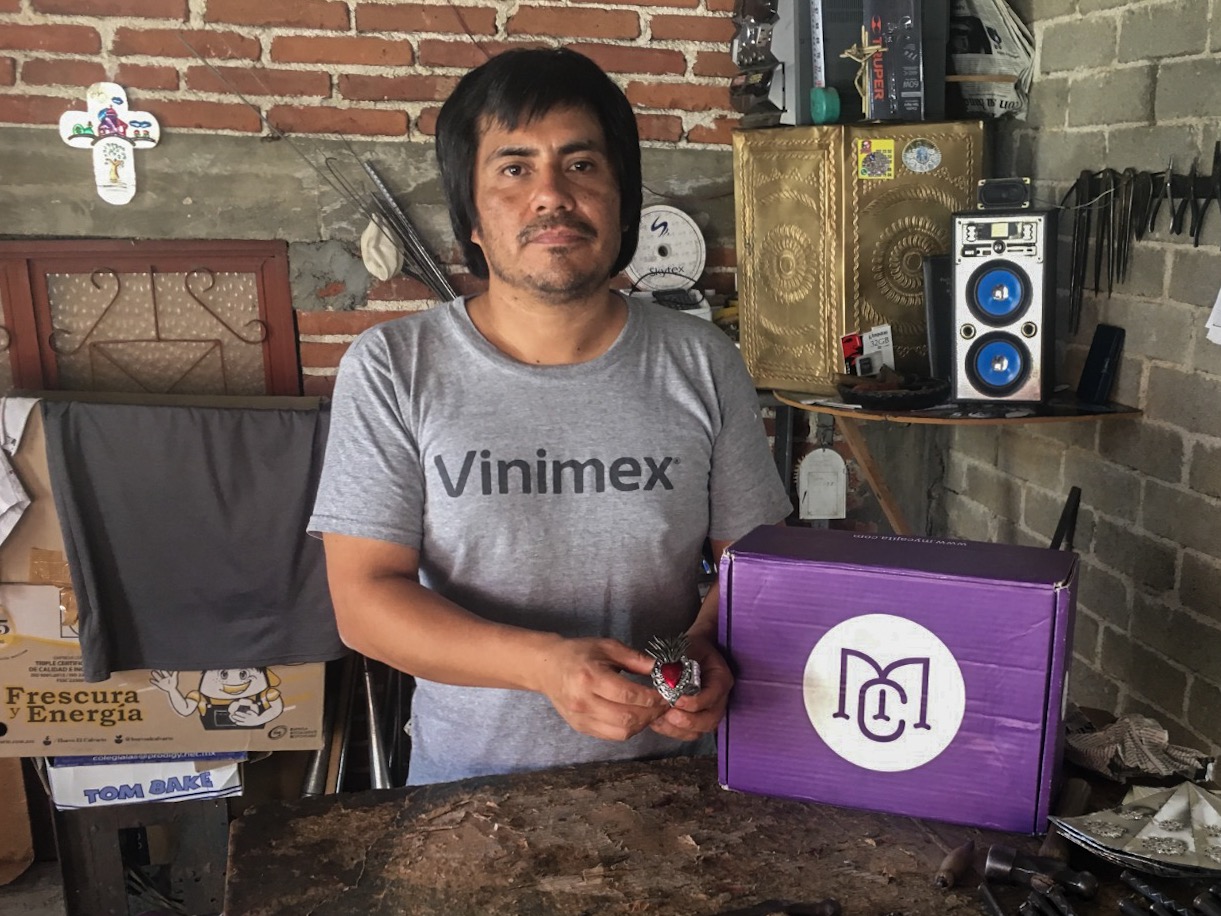 Don Cesar Santiago has been working tin for over 18 years. He's a 3rd generation artesano from Oaxaca de Juarez, Oaxaca who learned his craft from his father. Each piece starts off as a flat sheet of tin, the heart is drawn and cut out, and then the banging begins. With each strike of the hammer and chisel, every detail emerges to form the ridges, textures, and details that make each piece unique. A father of 3, Don Cesar, supports his family with his artwork and features many pieces in restaurants and galleries throughout the city.
About the Artisan: Pedro De Los Reyes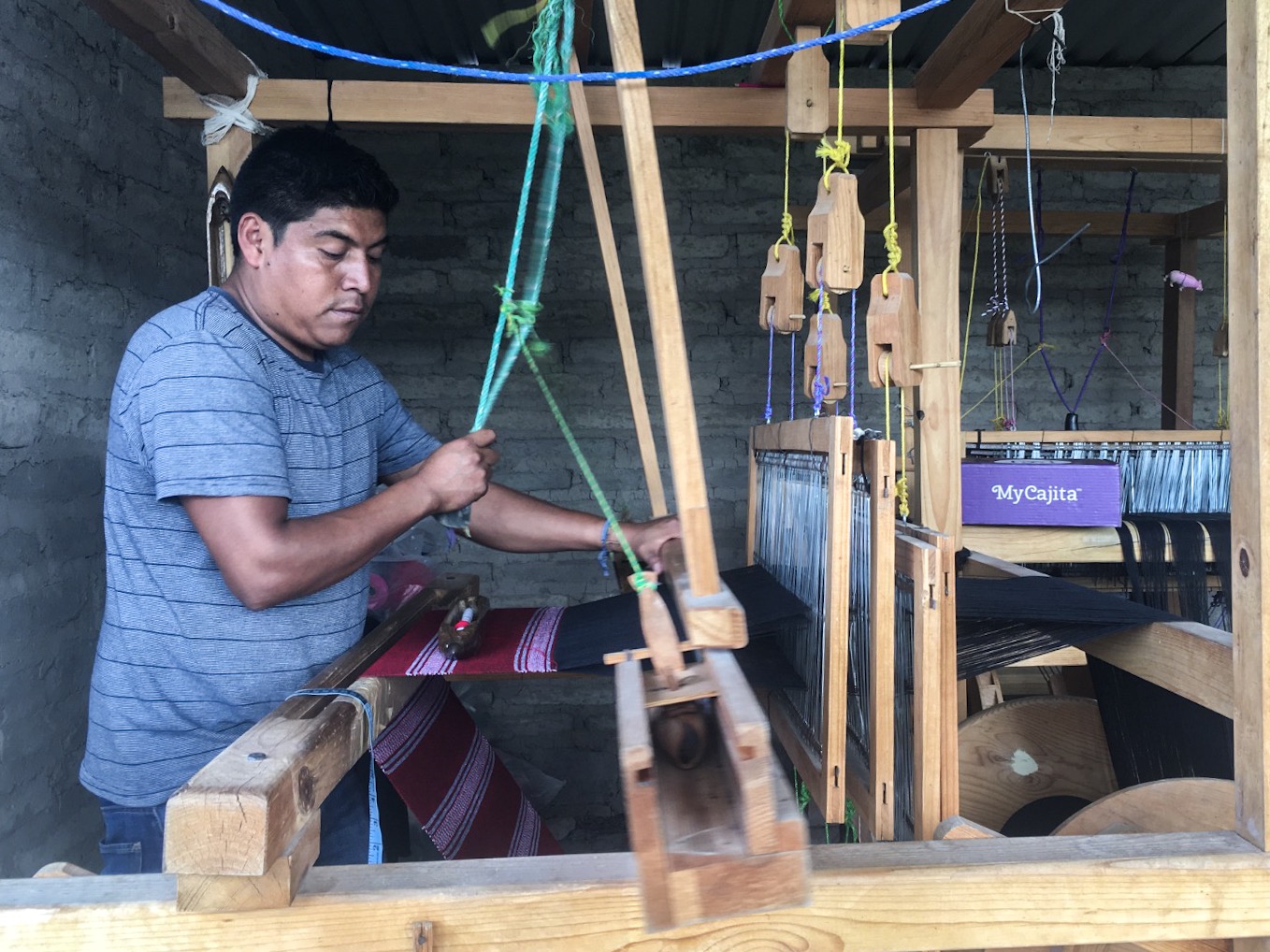 Pedro De Los Reyes and his family all work the wooden loom and make textiles on the outskirts of the small pueblo of Mitla, Oaxaca. His family workshop represents 6 families, all related to him, and about 12 active weavers who all help in the family workshop. His family is Triqui, an indigenous people from the "Mixteca Baja" near the Sierras Mixteca of western Oaxaca. It's known as the poorest region of the state of Oaxaca, which is why his family moved to Mitla, for better economic opportunities.
We found other products you might like!